Portable Air Con Units in Ferryhill | Top brands. Great prices.
If you need to keep your home, office or workshop cool and comfortable during warm summer months, we can help! We have a great range of air conditioners and evaporative coolers available to order online or over the phone with fast delivery to Ferryhill! Take a look at the range on our website and order quickly & easily online or over the phone. Need any help or advice? Contact us today!
What Ferryhill Air Conditioner Customers Say About Us: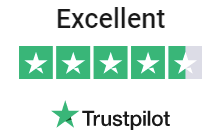 Rated Excellent for
Air Conditioners in Ferryhill
Woods Roma Air Con
This was delivered to my home office with no delay to Ferryhill. It was self-explanatory setting it up and we had it working in a jiffy.
Anna Lipton
Best Investment
I bought the Master Bio Cooler at a time when the sun was burning hot for my yoga studio, best investment I've ever made
Lee
Nice & Chilled
This portable air conditioning is brrrrilliant! It has a dehumidifier feature and kept my café nice and chilled during a very hot summer
James Hogg