Quality Air Conditioners in Farnham
We have a wide range of high quality, great value air conditioners and evaporative coolers available to order with fast delivery to Farnham. Our range covers everything from small ductable portable air conditioners for home and office use, to larger water-cooled split air conditioners for commercial and industrial use. We also offer packaged terminal wall mounted air con units and portable evaporative coolers in a great selection of sizes.
What Farnham Air Conditioner Customers Say About Us: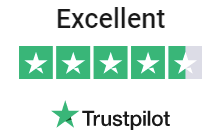 Rated Excellent for
Air Conditioners in Farnham
Modern Air Con
Nicely designed air con unit, looks smart & modern. The castors allow me to move it around easily without marking the floors too.
Emma Parry
Runs like a dream
Quick delivery, exellent service and the conditioner itself runs like a dream I've never slept so well thank you much appreciated
L O'Reilly
Woods Smart Air Con
Bought the Woods Smart Air Con after a friend recommended it. Can't fault it, it's quite and is able to cool the room efficiently. A good option if you're on the look out for one.
Laura Harper