Portable Air Con Units in Emsworth | Top brands. Great prices.
If you want to purchase an air conditioner in Emsworth? National Heater Shops can help! Our range includes both portable and wall mounted air con units, from top brands like Broughton, Delonghi, Fral, Igenix, Olimpia Splendid, Powrmatic, Sealey & Woods. Our air con units are all modern, efficient and reliable machines. We have all kinds of sizes available, so whether you need to keep your living room, office, shop, bar, restaurant, hotel rooms or workshop cool on warm days, we can provide a solution. Order online or over the phone for fast delivery to Emsworth!
What Emsworth Air Conditioner Customers Say About Us: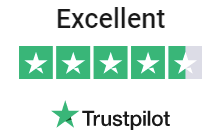 Rated Excellent for
Air Conditioners in Emsworth
2 IN 1
After researching the different models I went for the Pinguino. It has air conditioning & dehumidification so two in one. Able to adapt to most settings. Found it incredibly useful.
Mark Simpson
Washable Air Filter
I bought a portable air conditioner for my office, this is super sleek and even has a washable air filter to keep nice and clean
Jay Senior
Just the purchase we needed
We ordered this portable air conditioning unit to use at our indoor show events during the summer and this was exactly what we needed, thank you.
Mrs RV Bradley