Buy an Air Con Unit in Easingwold | Great prices. Fast delivery.
If you are looking to purchase a wall mounted air conditioning unit in Easingwold for your home or business, we can help! Our range includes sleek, modern and efficient air con units, from top brands, at great prices. These machines can be installed easily by any tradesperson, to keep your home, office or a range of commercial spaces cool and comfortable during hot summer months. Take a look at our range on our website and order online or over the phone.
What Easingwold Air Conditioner Customers Say About Us: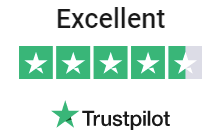 Rated Excellent for
Air Conditioners in Easingwold
Delonghi Air Con
Been suffereing with the humidity & heat in my restaurant. We've been using plug in fans but I needed something more effective. The Pinguino is exceptional, if in doubt buy!
James Parker
Thank you
Ordered this silent air conditioning unit for my mother, she is delighted with it, it isn't too large and therefore out of her way, quiet and keeping her cool
Mr Clarkson
Air Conditioning Unit
Ordered a portable air conditioning unit and it was perfect - easy to use and powerful without being too large
Orla Ennis