Portable Air Conditioners in Dundee | Top brands. Great prices.
If you want to buy an air conditioning unit in Dundee, we can help! National Heater Shops offers a wide range of air con units for domestic, commercial & industrial use. Whether you need a small portable air conditioner for home or office use, a large water-cooled split air conditioner for a workshop or gymnasium, or a wall mounted air con unit for a bar, restaurant or hotel, we can supply a suitable machine. Order online or over the phone for fast delivery to Dundee!
What Dundee Air Conditioner Customers Say About Us: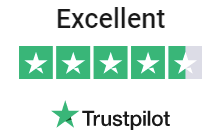 Rated Excellent for
Air Conditioners in Dundee
Brilliant Air Con option
I ordered this for my loft conversion in Dundee. My daughter has no trouble sleeping up there now as it gets the room temperature perfect for her.
Jessica Dolby
I'll be back
1st time ordering or using a portable unit - this was so simple and ideal for our offices - Will be ordering more for our new offices in the future
Henry Forest
Washable Air Filter
I bought a portable air conditioner for my office, this is super sleek and even has a washable air filter to keep nice and clean
Jay Senior