Portable Air Con Units in Dumfries | Top brands. Great prices.
Looking to buy a wall mounted air conditioning unit in Dumfries? We can help! We offer a great selection of modern, sleek and efficient packaged terminal air con units, from top brands like Powrmatic. These air conditioners require no complex installation, as they feature no external unit. They are ideal for homes, hotels, restaurants, bars & more. You can order your air con unit online or over the phone for fast delivery to Dumfries. Our prices are extremely competitive – we even offer price match!
What Dumfries Air Conditioner Customers Say About Us: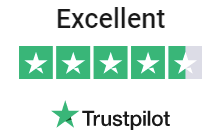 Rated Excellent for
Air Conditioners in Dumfries
Dehumidifing Feature
This air conditioner is ideal because it also has a dehumidifier feature, it has wheels as well so I can wheel it around without any hassle
Kelsi Tyson
Conservatory Chilling
After buying the blizzard portable heater I can now sit in my conservatory in the sunshine nice and cool
Prisha Proctor
Inexpensive
An inexpensive option if you you struggle with ventilation. The unit was able to cool rapidly at low settings. Pleased with my purchase. Delivery was prompt to Dumfries.
Ian Mitchell