Portable Air Conditioners in Dumbarton | Top brands. Great prices.
If you need a portable air conditioner in Dumbarton, we can help! Whether you need a small portable air conditioner for your home or office, a wall mounted air con unit for your bar or restaurant, or an industrial air conditioning unit for your workshop, we can provide a suitable model with fast delivery to Dumbarton. Our air conditioners are high quality pieces of equipment, from top industry brands, with full manufacturers warranties. Our prices are extremely competitive, and we even offer price match! Take a look at our range on our website and order online or over the phone! If you need any help or advice, contact our sales team via online live chat or telephone.
What Dumbarton Air Conditioner Customers Say About Us: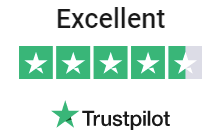 Rated Excellent for
Air Conditioners in Dumbarton
Brilliant Air Con option
I ordered this for my loft conversion in Dumbarton. My daughter has no trouble sleeping up there now as it gets the room temperature perfect for her.
Jessica Dolby
Baby Friendly
Perfect for in the home with a newborn during the summer, since having bought this I feel so much more at ease in regards to my babys body temperature
Mrs HR Beatham
Travelling in comfort
I required an air conditioner I could move around with me for when I travel in the caravan this is just the right size thanks so much
Demi Russo