Buy a Portable Air Conditioner in Dovercourt
Looking to buy a wall mounted air conditioning unit in Dovercourt? We can help! We offer a great selection of modern, sleek and efficient packaged terminal air con units, from top brands like Powrmatic. These air conditioners require no complex installation, as they feature no external unit. They are ideal for homes, hotels, restaurants, bars & more. You can order your air con unit online or over the phone for fast delivery to Dovercourt. Our prices are extremely competitive – we even offer price match!
What Dovercourt Air Conditioner Customers Say About Us: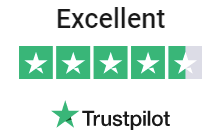 Rated Excellent for
Air Conditioners in Dovercourt
Home Gym
Bought this CCX bio cooler for my garage I've recently converted into a gym, I can now get my workouts done without melting
Ceara Talbot
Safe + Sound
This air con turns itself off after an amount of time so its not only nice and cooling but also safe + sound too
Patsy McLean
Elite AC1400 Air Con
Acquired this for my workshop in Dovercourt. I was impressed at what little noise it produced considering how effiencient it was.
Fred Carr