Quality Air Conditioners in Dover
Looking to buy a wall mounted air con unit in Dover? National Heater Shops can help! We offer a wide range of sleek and efficient fixed air conditioners from top brands like Olimpia Splendid & Powrmatic. We have these units available in a great selection of sizes, we offer great prices, full manufacturers warranties and we even price match! Not sure which unit is best for you? Contact our team via Live Chat or telephone for advice. You can order online or over the phone for fast delivery to Dover!
What Dover Air Conditioner Customers Say About Us: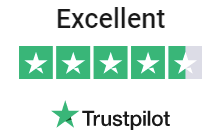 Rated Excellent for
Air Conditioners in Dover
Office Cooling
The Delonghi silent air conditioner looks as smooth as it runs, without using up too much leccy in my little home office in Dover
Robert Hough
2 IN 1
After researching the different models I went for the Pinguino. It has air conditioning & dehumidification so two in one. Able to adapt to most settings. Found it incredibly useful.
Mark Simpson
Elite AC1400
I needed a portable air conditioning unit for one of my classrooms which is a sun trap, the elite AC1400 was perfect thanks guys
Rosa Welsh