Great Value Air Conditioners in Doncaster
If you need to keep your home, office or workshop cool and comfortable during warm summer months, we can help! We have a great range of air conditioners and evaporative coolers available to order online or over the phone with fast delivery to Doncaster! Take a look at the range on our website and order quickly & easily online or over the phone. Need any help or advice? Contact us today!
What Doncaster Air Conditioner Customers Say About Us: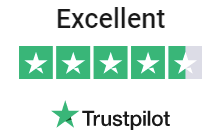 Rated Excellent for
Air Conditioners in Doncaster
Thank you Trade Gear
I bought the silent air conditioner as I struggle to sleep in the summer time, I now sleep like a baby thanks to the lack of noise!
Z. Carr
Just the purchase we needed
We ordered this portable air conditioning unit to use at our indoor show events during the summer and this was exactly what we needed, thank you.
Mrs RV Bradley
Olimpia
The Olimpia air conditioner is great it is a heater cooler and dehumidifer all in one what more could you want
Devlin Molin