Buy a Portable Air Conditioner in Dawley
Looking to buy a wall mounted air conditioning unit in Dawley? We can help! We offer a great selection of modern, sleek and efficient packaged terminal air con units, from top brands like Powrmatic. These air conditioners require no complex installation, as they feature no external unit. They are ideal for homes, hotels, restaurants, bars & more. You can order your air con unit online or over the phone for fast delivery to Dawley. Our prices are extremely competitive – we even offer price match!
What Dawley Air Conditioner Customers Say About Us: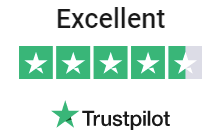 Rated Excellent for
Air Conditioners in Dawley
Delonghi Air Con
Been suffereing with the humidity & heat in my restaurant. We've been using plug in fans but I needed something more effective. The Pinguino is exceptional, if in doubt buy!
James Parker
Silent Air Con
Was told this was the best air con on the market fo producing no noise and wasn't disappointed. I forget that it's on half of the time. Would recommend.
Mia Orson
Washable Air Filter
I bought a portable air conditioner for my office, this is super sleek and even has a washable air filter to keep nice and clean
Jay Senior