Great Value Air Conditioners in Dagenham
Looking to buy an air conditioning unit in Dagenham? We offer a wide range of air con units from top brands like Igenix, Delonghi & Woods, with fast delivery to Dagenham! Our range includes both portable and wall mounted units, for home, commercial and industrial use. These air conditioners help to keep you cool and comfortable on warm days. Some even have extra features like heating modes, dehumidifying modes and WiFi Control. Take a look at the range on our website and order online or over the phone.
What Dagenham Air Conditioner Customers Say About Us: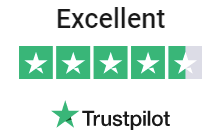 Rated Excellent for
Air Conditioners in Dagenham
Thank you Trade Gear
I bought the silent air conditioner as I struggle to sleep in the summer time, I now sleep like a baby thanks to the lack of noise!
Z. Carr
Cool as a cucumber
Cools the space so quickly - worth every single penny!
Paul Curtis
Professional Service
Thank you for this excellent air conditioner I bought in Dagenham, professional service from start to finish thanks again
Georgina Connolly