Portable Air Con Units in Cromer | Top brands. Great prices.
We have a wide range of high quality, great value air conditioners and evaporative coolers available to order with fast delivery to Cromer. Our range covers everything from small ductable portable air conditioners for home and office use, to larger water-cooled split air conditioners for commercial and industrial use. We also offer packaged terminal wall mounted air con units and portable evaporative coolers in a great selection of sizes.
What Cromer Air Conditioner Customers Say About Us: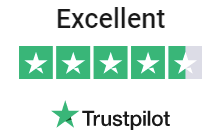 Rated Excellent for
Air Conditioners in Cromer
Gym Owner
Thanks for the air con unit - the gym was getting so stuffy and steamy - Had a look around and found this 1, glad I went with it with the condensation removal too
Ezra Reid
Inexpensive
An inexpensive option if you you struggle with ventilation. The unit was able to cool rapidly at low settings. Pleased with my purchase. Delivery was prompt to Cromer.
Ian Mitchell
Sealey Air Conditioning
We suffered terribly in the heat last year so I decided to invest in a small air con unit. So far so good, its good quality and is keeping us cool so far.
Clare Cardle