Buy an Air Con Unit in Colyton | Great prices. Fast delivery.
If you need a portable air conditioner in Colyton, we can help! Whether you need a small portable air conditioner for your home or office, a wall mounted air con unit for your bar or restaurant, or an industrial air conditioning unit for your workshop, we can provide a suitable model with fast delivery to Colyton. Our air conditioners are high quality pieces of equipment, from top industry brands, with full manufacturers warranties. Our prices are extremely competitive, and we even offer price match! Take a look at our range on our website and order online or over the phone! If you need any help or advice, contact our sales team via online live chat or telephone.
What Colyton Air Conditioner Customers Say About Us: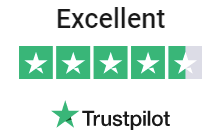 Rated Excellent for
Air Conditioners in Colyton
Sleek design
Bought the Sealey portable air conditioning unit. Really pleased with the design. It blends into the decor and works well.
Anita Ryan
Sealey Air Conditioning
We suffered terribly in the heat last year so I decided to invest in a small air con unit. So far so good, its good quality and is keeping us cool so far.
Clare Cardle
Ideal Purchase
Delivered to Colyton quickly and effiectnly, does the job as expected, no complaints here, would recommend to family and friends
Thomas Jackson