Great Value Air Conditioners in Colchester
If you want to purchase an air conditioner in Colchester? National Heater Shops can help! Our range includes both portable and wall mounted air con units, from top brands like Broughton, Delonghi, Fral, Igenix, Olimpia Splendid, Powrmatic, Sealey & Woods. Our air con units are all modern, efficient and reliable machines. We have all kinds of sizes available, so whether you need to keep your living room, office, shop, bar, restaurant, hotel rooms or workshop cool on warm days, we can provide a solution. Order online or over the phone for fast delivery to Colchester!
What Colchester Air Conditioner Customers Say About Us: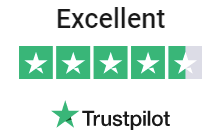 Rated Excellent for
Air Conditioners in Colchester
Good Purchase
Thanks for the unit, very impressed with the wifi app to control the unit, very modern and looks good in the house
Hugo Hargreaves
Pet Owner
Nice small cooler, decided to invested in one for me & my dogs. They're breathing has improved and we're much happier during the hot summer months.
Dave Ashton
Washable Air Filter
I bought a portable air conditioner for my office, this is super sleek and even has a washable air filter to keep nice and clean
Jay Senior