Buy a Portable Air Conditioner in Clydebank
If you want to buy an air conditioning unit in Clydebank, we can help! National Heater Shops offers a wide range of air con units for domestic, commercial & industrial use. Whether you need a small portable air conditioner for home or office use, a large water-cooled split air conditioner for a workshop or gymnasium, or a wall mounted air con unit for a bar, restaurant or hotel, we can supply a suitable machine. Order online or over the phone for fast delivery to Clydebank!
What Clydebank Air Conditioner Customers Say About Us: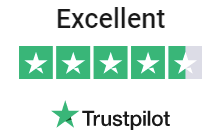 Rated Excellent for
Air Conditioners in Clydebank
Fast Delivery
Very fast delivery to Clydebank, this air conditioner is excellent, with a 100L water tank and 3 fan speeds to get to the perfect temp
David Brain
Inexpensive
An inexpensive option if you you struggle with ventilation. The unit was able to cool rapidly at low settings. Pleased with my purchase. Delivery was prompt to Clydebank.
Ian Mitchell
Safe + Sound
This air con turns itself off after an amount of time so its not only nice and cooling but also safe + sound too
Patsy McLean