Portable Air Conditioners in Cirencester | Top brands. Great prices.
If you need an air con unit in Cirencester, we can help! We offer an excellent selection of air conditioners at great prices, with fast delivery to Cirencester! Our range includes both portable air con units and fixed wall mounted air conditioners, from top brands like Delonghi, Fral, Igenix, Powrmatic & more. We supply units suitable for domestic, commercial & industrial use. Not sure which is best for you? Contact our sales team via Live Chat or telephone for help & advice. You can order online or over the phone quickly and easily!
What Cirencester Air Conditioner Customers Say About Us: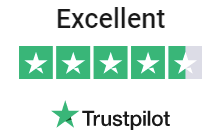 Rated Excellent for
Air Conditioners in Cirencester
Elite AC1400 Air Con
Acquired this for my workshop in Cirencester. I was impressed at what little noise it produced considering how effiencient it was.
Fred Carr
Wood Cortina 12K
Didn't take long to order this and the delivery service to Cirencester was good. I found it easy to set up and effective considering how warm its been.
Jason Weston
Air conditioner
Bought this air conditioner for my shop is good for setting the temperature it switches itself off when it reaches
Shakeel Muhamed