Great Value Air Conditioners in Chester Le Street
Looking to buy a portable air conditioner in Chester Le Street? National Heater Shops can help! We offer a great range of sleek, modern & efficient portable air con units, from top brands like Igenix, Delonghi & Woods. We offer units in a great range of sizes, so whether you need to keep your home, office, classroom, bar, restaurant, hotel or workshop cool during warm summer months, we can provide a suitable unit. Take a look at our range on our website and order online or over the phone. Need any advice? Contact our sales team via Live Chat or telephone!
What Chester Le Street Air Conditioner Customers Say About Us: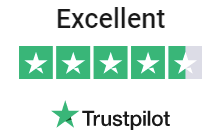 Rated Excellent for
Air Conditioners in Chester Le Street
Just the purchase we needed
We ordered this portable air conditioning unit to use at our indoor show events during the summer and this was exactly what we needed, thank you.
Mrs RV Bradley
Conservatory Chilling
After buying the blizzard portable heater I can now sit in my conservatory in the sunshine nice and cool
Prisha Proctor
Air Con
Simple control panel, with the ablity to set your deal fan speed with the remote control. Spot on air con unit.
Scott Riley