Buy an Air Con Unit in Cheltenham | Great prices. Fast delivery.
We have a wide range of high quality, great value air conditioners and evaporative coolers available to order with fast delivery to Cheltenham. Our range covers everything from small ductable portable air conditioners for home and office use, to larger water-cooled split air conditioners for commercial and industrial use. We also offer packaged terminal wall mounted air con units and portable evaporative coolers in a great selection of sizes.
What Cheltenham Air Conditioner Customers Say About Us: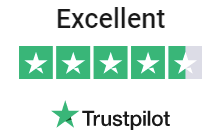 Rated Excellent for
Air Conditioners in Cheltenham
Gym Owner
Thanks for the air con unit - the gym was getting so stuffy and steamy - Had a look around and found this 1, glad I went with it with the condensation removal too
Ezra Reid
Ideal Purchase
Delivered to Cheltenham quickly and effiectnly, does the job as expected, no complaints here, would recommend to family and friends
Thomas Jackson
Sleek design
Bought the Sealey portable air conditioning unit. Really pleased with the design. It blends into the decor and works well.
Anita Ryan