Buy a Portable Air Conditioner in Chagford
Looking to buy a portable air conditioning unit in Chagford? National Heater Shops offers a wide range of sleek, modern & efficient portable air conditioners, from top brands like Igenix, Delonghi & Woods. We offer units in a great range of sizes, so whether you need to keep your home, office, classroom, bar or workshop cool and comfortable during warm summer months, we can provide a suitable unit. Our prices are extremely competitive, and we offer price match! You can order online or over the phone and we can deliver to you quickly. Not sure what you need? Contact us via Live Chat or telephone for more information and advice.
What Chagford Air Conditioner Customers Say About Us: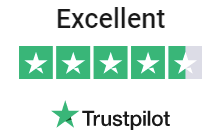 Rated Excellent for
Air Conditioners in Chagford
Air Con
Simple control panel, with the ablity to set your deal fan speed with the remote control. Spot on air con unit.
Scott Riley
Washable Air Filter
I bought a portable air conditioner for my office, this is super sleek and even has a washable air filter to keep nice and clean
Jay Senior
Happy Customer
The Sealey air conditioner does what it promises my customers always comment how nice and cool my shop is,, happy customer once again
Ishmael