Quality Air Conditioners in Castleford
Looking to buy a portable air conditioner in Castleford? National Heater Shops can help! We offer a great range of sleek, modern & efficient portable air con units, from top brands like Igenix, Delonghi & Woods. We offer units in a great range of sizes, so whether you need to keep your home, office, classroom, bar, restaurant, hotel or workshop cool during warm summer months, we can provide a suitable unit. Take a look at our range on our website and order online or over the phone. Need any advice? Contact our sales team via Live Chat or telephone!
What Castleford Air Conditioner Customers Say About Us: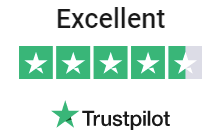 Rated Excellent for
Air Conditioners in Castleford
Good nights rest
Cooled the room down in around 30 minutes and helped me get a good nights rest, woth every penny.
Charlie Lauder
Perfect, thank you
Needed an air conditioning unit in Castleford decided to go with the Elite AC1400, this was delivered on time and perfect for what I wanted
Shaunna Kirkland
Woods Smart Air Con
Bought the Woods Smart Air Con after a friend recommended it. Can't fault it, it's quite and is able to cool the room efficiently. A good option if you're on the look out for one.
Laura Harper