Portable Air Con Units in Castle Cary | Top brands. Great prices.
Looking to buy a wall mounted air conditioner in Castle Cary? We offer sleek, modern & efficient packaged terminal air conditioners (PTAC), from top brands like Olimpia Splendid & Powrmatic. These air con units have no external condenser unit. They simply require two holes to be made through an external wall, so installation is quick and easy. These air con units are ideal for home & commercial use, to keep comfortable in your living room or a hotel room, bar or restaurant. Take a look at the range on our website and order online or over the phone for fast delivery to Castle Cary!
What Castle Cary Air Conditioner Customers Say About Us: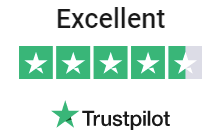 Rated Excellent for
Air Conditioners in Castle Cary
Inexpensive
An inexpensive option if you you struggle with ventilation. The unit was able to cool rapidly at low settings. Pleased with my purchase. Delivery was prompt to Castle Cary.
Ian Mitchell
Summer Event
This was the perfect purchase for our summer event, the two directional hoses are just what we needed to keep the marqee cool for all of the guests
Holly Holiday
Woods Air con 3.5kW
I got this for my parents new bungalow in Castle Cary. They seem really comfortable and are able to change the settings on it with no trouble. Pleased I bought this.
Jane Willow