Portable Air Conditioners in Carnforth | Top brands. Great prices.
Looking to buy an air con unit in Carnforth? We have a great selection of air conditioners available to buy online with fast delivery to Carnforth! Our range includes portable and wall mounted air con units in a wide range of sizes, from top brands like Delonghi, Fral, Igenix, Olimipia Splendid & Powrmatic. Our prices offer great value and we even price match! Take a look at our website and order your air con unit online or over the phone with our sales team. Need any advice? Contact our sales team via live chat or telephone!
What Carnforth Air Conditioner Customers Say About Us: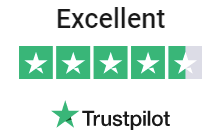 Rated Excellent for
Air Conditioners in Carnforth
Cool as a cucumber
Cools the space so quickly - worth every single penny!
Paul Curtis
Perfect, thank you
Needed an air conditioning unit in Carnforth decided to go with the Elite AC1400, this was delivered on time and perfect for what I wanted
Shaunna Kirkland
Runs like a dream
Quick delivery, exellent service and the conditioner itself runs like a dream I've never slept so well thank you much appreciated
L O'Reilly