Buy a Portable Air Conditioner in Burnham On Sea
Whether you are looking for an air con unit or evaporative cooler for your home or business, we can supply a suitable model in Burnham On Sea with fast delivery! Our range includes units from top brands like Broughton, Delonghi, Igenix, Fral & Master. These machines come with full manufacturers warranties, and we offer great prices – we even do price matching! Take a look at our range online and order via our website or telephone.
What Burnham On Sea Air Conditioner Customers Say About Us: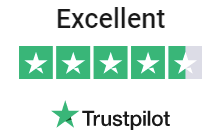 Rated Excellent for
Air Conditioners in Burnham On Sea
Dehumidifing Feature
This air conditioner is ideal because it also has a dehumidifier feature, it has wheels as well so I can wheel it around without any hassle
Kelsi Tyson
2 IN 1
After researching the different models I went for the Pinguino. It has air conditioning & dehumidification so two in one. Able to adapt to most settings. Found it incredibly useful.
Mark Simpson
Good Unit
Thanks for the unit, really glad I bought this - have told all my friends how wonderful I think it is, thanks again
Connie