Buy an Air Con Unit in Burgh Le Marsh | Great prices. Fast delivery.
We have a wide range of high quality, great value air conditioners and evaporative coolers available to order with fast delivery to Burgh Le Marsh. Our range covers everything from small ductable portable air conditioners for home and office use, to larger water-cooled split air conditioners for commercial and industrial use. We also offer packaged terminal wall mounted air con units and portable evaporative coolers in a great selection of sizes.
What Burgh Le Marsh Air Conditioner Customers Say About Us: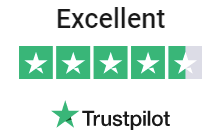 Rated Excellent for
Air Conditioners in Burgh Le Marsh
Baby Friendly
Perfect for in the home with a newborn during the summer, since having bought this I feel so much more at ease in regards to my babys body temperature
Mrs HR Beatham
Cool as a cucumber
Cools the space so quickly - worth every single penny!
Paul Curtis
Olimpia
The Olimpia air conditioner is great it is a heater cooler and dehumidifer all in one what more could you want
Devlin Molin