Quality Air Conditioners in Bromyard And Winslow
We have a wide range of high quality, great value air conditioners and evaporative coolers available to order with fast delivery to Bromyard And Winslow. Our range covers everything from small ductable portable air conditioners for home and office use, to larger water-cooled split air conditioners for commercial and industrial use. We also offer packaged terminal wall mounted air con units and portable evaporative coolers in a great selection of sizes.
What Bromyard And Winslow Air Conditioner Customers Say About Us: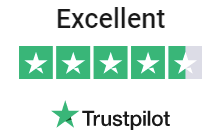 Rated Excellent for
Air Conditioners in Bromyard And Winslow
Olimpia
The Olimpia air conditioner is great it is a heater cooler and dehumidifer all in one what more could you want
Devlin Molin
Wood Cortina 12K
Didn't take long to order this and the delivery service to Bromyard And Winslow was good. I found it easy to set up and effective considering how warm its been.
Jason Weston
Gym Owner
Thanks for the air con unit - the gym was getting so stuffy and steamy - Had a look around and found this 1, glad I went with it with the condensation removal too
Ezra Reid