Buy a Portable Air Conditioner in Bridgwater
We have a wide range of high quality, great value air conditioners and evaporative coolers available to order with fast delivery to Bridgwater. Our range covers everything from small ductable portable air conditioners for home and office use, to larger water-cooled split air conditioners for commercial and industrial use. We also offer packaged terminal wall mounted air con units and portable evaporative coolers in a great selection of sizes.
What Bridgwater Air Conditioner Customers Say About Us: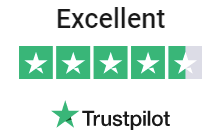 Rated Excellent for
Air Conditioners in Bridgwater
Summer House
I bought a portable air conditioner in Bridgwater for my summer house the fact it has wheels is great can wheel it back ans forth when needed
Darren Thompson
Fast Delivery
Very fast delivery to Bridgwater, this air conditioner is excellent, with a 100L water tank and 3 fan speeds to get to the perfect temp
David Brain
Modern Air Con
Nicely designed air con unit, looks smart & modern. The castors allow me to move it around easily without marking the floors too.
Emma Parry