Buy a Portable Air Conditioner in Brampton
If you need a portable air conditioner in Brampton, we can help! Whether you need a small portable air conditioner for your home or office, a wall mounted air con unit for your bar or restaurant, or an industrial air conditioning unit for your workshop, we can provide a suitable model with fast delivery to Brampton. Our air conditioners are high quality pieces of equipment, from top industry brands, with full manufacturers warranties. Our prices are extremely competitive, and we even offer price match! Take a look at our range on our website and order online or over the phone! If you need any help or advice, contact our sales team via online live chat or telephone.
What Brampton Air Conditioner Customers Say About Us: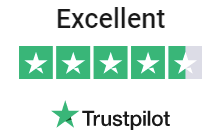 Rated Excellent for
Air Conditioners in Brampton
Pet Owner
Nice small cooler, decided to invested in one for me & my dogs. They're breathing has improved and we're much happier during the hot summer months.
Dave Ashton
SAC12000
Got one of these airconditioning units for my small office, so far the team are happy and I've had no complaints regarding the heat.
Penny Tamper
Modern Air Con
Nicely designed air con unit, looks smart & modern. The castors allow me to move it around easily without marking the floors too.
Emma Parry