Buy a Portable Air Conditioner in Bradley Stoke
Whether you are looking for an air con unit or evaporative cooler for your home or business, we can supply a suitable model in Bradley Stoke with fast delivery! Our range includes units from top brands like Broughton, Delonghi, Igenix, Fral & Master. These machines come with full manufacturers warranties, and we offer great prices – we even do price matching! Take a look at our range online and order via our website or telephone.
What Bradley Stoke Air Conditioner Customers Say About Us: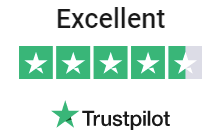 Rated Excellent for
Air Conditioners in Bradley Stoke
Air Conditioning Unit
Ordered a portable air conditioning unit and it was perfect - easy to use and powerful without being too large
Orla Ennis
Delonghi Pinguino PAC N82 Eco 9400BTU Silent Portable Air Conditioner 230v 
Sits neatly in the house, works simply and efficiently and is keeping the family much happier in this heatwave - thank you
P Goldsmith
Thank you Trade Gear
I bought the silent air conditioner as I struggle to sleep in the summer time, I now sleep like a baby thanks to the lack of noise!
Z. Carr