Great Value Air Conditioners in Bourne
Looking to buy an air conditioner in Bourne? We can help! We have a wide range of air conditioning units available to buy online from top brands like Broughton, Delonghi, Fral, Igenix, Olimpia Splendid and Powrmatic. Our prices are extremely competitive and we even price match! Whether you need a portable air con unit for your home or office, or a wall mounted air conditioning unit for a hotel, classroom, bars, restaurant or any other space, we can help! Take a look at our range online – order on our website or over the phone. If you need any more information or advice, contact our friendly sales team vi Live Chat or telephone.
What Bourne Air Conditioner Customers Say About Us: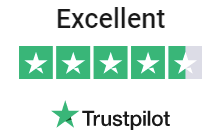 Rated Excellent for
Air Conditioners in Bourne
Office Cooling
The Delonghi silent air conditioner looks as smooth as it runs, without using up too much leccy in my little home office in Bourne
Robert Hough
Modern
Sleek and modern piece of equipment for around the house - the remote function is very handy also to keep the house at the temperature we desire
Autumn Moran
SAC12000
Got one of these airconditioning units for my small office, so far the team are happy and I've had no complaints regarding the heat.
Penny Tamper