Portable Air Conditioning Units in Bootle | Top brands. Great prices.
If you are looking to purchase a wall mounted air conditioning unit in Bootle for your home or business, we can help! Our range includes sleek, modern and efficient air con units, from top brands, at great prices. These machines can be installed easily by any tradesperson, to keep your home, office or a range of commercial spaces cool and comfortable during hot summer months. Take a look at our range on our website and order online or over the phone.
What Bootle Air Conditioner Customers Say About Us: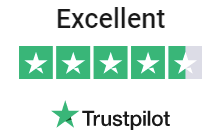 Rated Excellent for
Air Conditioners in Bootle
Delonghi Air Con
Been suffereing with the humidity & heat in my restaurant. We've been using plug in fans but I needed something more effective. The Pinguino is exceptional, if in doubt buy!
James Parker
I'll be back
1st time ordering or using a portable unit - this was so simple and ideal for our offices - Will be ordering more for our new offices in the future
Henry Forest
Best Investment
I bought the Master Bio Cooler at a time when the sun was burning hot for my yoga studio, best investment I've ever made
Lee