Portable Air Conditioners in Bolsover | Top brands. Great prices.
Looking to buy a portable air con unit in Bolsover? We offer a great range of sleek, modern & efficient portable air conditioners, from top brands like Igenix, Delonghi & Woods. You can order online or over the phone and we can deliver to you quickly! We offer units in a great range of sizes, so whether you need to keep your home, office, classroom, bar, restaurant, hotel or workshop cool during warm summer months, we can provide a suitable unit. Take a look at our range on our website and order online or over the phone. Need any advice? Contact our sales team via Live Chat or telephone.
What Bolsover Air Conditioner Customers Say About Us: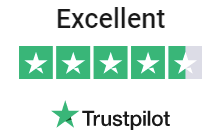 Rated Excellent for
Air Conditioners in Bolsover
Delonghi Air Con
Been suffereing with the humidity & heat in my restaurant. We've been using plug in fans but I needed something more effective. The Pinguino is exceptional, if in doubt buy!
James Parker
Air Conditioning Unit
Ordered a portable air conditioning unit and it was perfect - easy to use and powerful without being too large
Orla Ennis
Bought for my Dad
Got one of these for my elderly father who suffers in the heat. It's really easy to achieve the right fan setting and portable so he can wheel it around easily.
Keith Mellor