Buy an Air Con Unit in Blantyre | Great prices. Fast delivery.
Looking to buy an air con unit in Blantyre? We have a great selection of air conditioners available to buy online with fast delivery to Blantyre! Our range includes portable and wall mounted air con units in a wide range of sizes, from top brands like Delonghi, Fral, Igenix, Olimipia Splendid & Powrmatic. Our prices offer great value and we even price match! Take a look at our website and order your air con unit online or over the phone with our sales team. Need any advice? Contact our sales team via live chat or telephone!
What Blantyre Air Conditioner Customers Say About Us: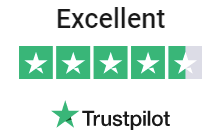 Rated Excellent for
Air Conditioners in Blantyre
Good Price
Went for the Elite Portable Air Con after reading some reviews online. National Heater had the best price when I looked. Its made well and looks like it will last.
Phillip Easton
Sealey Air Conditioning
We suffered terribly in the heat last year so I decided to invest in a small air con unit. So far so good, its good quality and is keeping us cool so far.
Clare Cardle
Perfect for taking with you
We needed a portable unit as we travel around the country, this was ideal, not too bulky or noisey all while keeping us cool whilst working
Miss Lovell