Great Value Air Conditioners in Billericay
Need to buy a portable air conditioning unit in Billericay? National Heater Shops can help! We offer a wide range of air conditioners and evaporative coolers, available with fast delivery to Billericay! Whether you need to keep cool at home, in the office, in the workshop, in your restaurant, bar or hotel, we can supply a suitable machine. Take a look at our cooling equipment on our website and order online or over the phone. Speak to our sales team via Live Chat or telephone for any help and advice!
What Billericay Air Conditioner Customers Say About Us: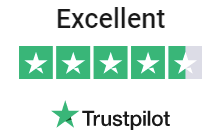 Rated Excellent for
Air Conditioners in Billericay
Woods Air con 3.5kW
I got this for my parents new bungalow in Billericay. They seem really comfortable and are able to change the settings on it with no trouble. Pleased I bought this.
Jane Willow
Modern Air Con
Nicely designed air con unit, looks smart & modern. The castors allow me to move it around easily without marking the floors too.
Emma Parry
Thank you
Ordered this silent air conditioning unit for my mother, she is delighted with it, it isn't too large and therefore out of her way, quiet and keeping her cool
Mr Clarkson