Portable Air Conditioners in Biddulph | Top brands. Great prices.
Looking to buy a wall mounted air conditioner in Biddulph? We offer sleek, modern & efficient packaged terminal air conditioners (PTAC), from top brands like Olimpia Splendid & Powrmatic. These air con units have no external condenser unit. They simply require two holes to be made through an external wall, so installation is quick and easy. These air con units are ideal for home & commercial use, to keep comfortable in your living room or a hotel room, bar or restaurant. Take a look at the range on our website and order online or over the phone for fast delivery to Biddulph!
What Biddulph Air Conditioner Customers Say About Us: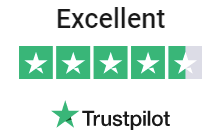 Rated Excellent for
Air Conditioners in Biddulph
Works well
Ordered the Sealey SAC12000 air con from National Heaters with ease, with delivery to Biddulph. So far im impressed it seems to be working well.
Alex Carter
Wood Cortina 12K
Didn't take long to order this and the delivery service to Biddulph was good. I found it easy to set up and effective considering how warm its been.
Jason Weston
Bought for my Dad
Got one of these for my elderly father who suffers in the heat. It's really easy to achieve the right fan setting and portable so he can wheel it around easily.
Keith Mellor