Quality Air Conditioners in Bewdley
Need to buy a portable air conditioning unit in Bewdley? National Heater Shops can help! We offer a wide range of air conditioners and evaporative coolers, available with fast delivery to Bewdley! Whether you need to keep cool at home, in the office, in the workshop, in your restaurant, bar or hotel, we can supply a suitable machine. Take a look at our cooling equipment on our website and order online or over the phone. Speak to our sales team via Live Chat or telephone for any help and advice!
What Bewdley Air Conditioner Customers Say About Us: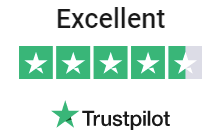 Rated Excellent for
Air Conditioners in Bewdley
Office Cooling
The Delonghi silent air conditioner looks as smooth as it runs, without using up too much leccy in my little home office in Bewdley
Robert Hough
2 IN 1
After researching the different models I went for the Pinguino. It has air conditioning & dehumidification so two in one. Able to adapt to most settings. Found it incredibly useful.
Mark Simpson
Denlonghi Pinguino
Ordered this for my conservatory. The price was excellant compared with other on the markets. Impressive features at a great price.
Caroline Mint