Portable Air Conditioners in Bearsden | Top brands. Great prices.
Looking to buy an air conditioner in Bearsden? We can help! We have a wide range of air conditioning units available to buy online from top brands like Broughton, Delonghi, Fral, Igenix, Olimpia Splendid and Powrmatic. Our prices are extremely competitive and we even price match! Whether you need a portable air con unit for your home or office, or a wall mounted air conditioning unit for a hotel, classroom, bars, restaurant or any other space, we can help! Take a look at our range online – order on our website or over the phone. If you need any more information or advice, contact our friendly sales team vi Live Chat or telephone.
What Bearsden Air Conditioner Customers Say About Us: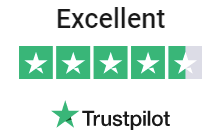 Rated Excellent for
Air Conditioners in Bearsden
So Pleased
SO SO pleased with this purchase!! Could not sleep before I bought this! I now have my sleep back and the added bonus of the minimal noise!!
Charlotte Greeves
Summer Event
This was the perfect purchase for our summer event, the two directional hoses are just what we needed to keep the marqee cool for all of the guests
Holly Holiday
Perfect, thank you
Needed an air conditioning unit in Bearsden decided to go with the Elite AC1400, this was delivered on time and perfect for what I wanted
Shaunna Kirkland