Great Value Air Conditioners in Barking
Looking to buy a wall mounted air conditioner in Barking? We offer sleek, modern & efficient packaged terminal air conditioners (PTAC), from top brands like Olimpia Splendid & Powrmatic. These air con units have no external condenser unit. They simply require two holes to be made through an external wall, so installation is quick and easy. These air con units are ideal for home & commercial use, to keep comfortable in your living room or a hotel room, bar or restaurant. Take a look at the range on our website and order online or over the phone for fast delivery to Barking!
What Barking Air Conditioner Customers Say About Us: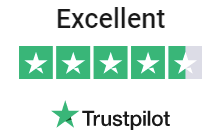 Rated Excellent for
Air Conditioners in Barking
Best Investment
I bought the Master Bio Cooler at a time when the sun was burning hot for my yoga studio, best investment I've ever made
Lee
Modern
Sleek and modern piece of equipment for around the house - the remote function is very handy also to keep the house at the temperature we desire
Autumn Moran
Pet Owner
Nice small cooler, decided to invested in one for me & my dogs. They're breathing has improved and we're much happier during the hot summer months.
Dave Ashton