Buy an Air Con Unit in Bacup | Great prices. Fast delivery.
If you want to purchase a portable air con unit in Bacup, National Heater Shops can help! We offer a wide selection of air conditioners from top brands like Delonghi, Fral & Igenix. Our range covers everything from domestic, commercial and industrial models, so we can supply a suitable machine to keep you cool and comfortable in all kinds of settings. Our prices are extremely competitive- we even offer price match! You can order online or over the phone for fast delivery to Bacup!
What Bacup Air Conditioner Customers Say About Us: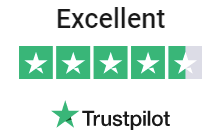 Rated Excellent for
Air Conditioners in Bacup
Olimpia
The Olimpia air conditioner is great it is a heater cooler and dehumidifer all in one what more could you want
Devlin Molin
Impressed
Thanks for the swift delivery to Bacup - great bit of kit, sent my pals to get their own after being impressed with the unit
Jimmy Lock
Brilliant Air Con option
I ordered this for my loft conversion in Bacup. My daughter has no trouble sleeping up there now as it gets the room temperature perfect for her.
Jessica Dolby