Buy a Portable Air Conditioner in Attleborough
If you want to buy an air conditioning unit in Attleborough, we can help! National Heater Shops offers a wide range of air con units for domestic, commercial & industrial use. Whether you need a small portable air conditioner for home or office use, a large water-cooled split air conditioner for a workshop or gymnasium, or a wall mounted air con unit for a bar, restaurant or hotel, we can supply a suitable machine. Order online or over the phone for fast delivery to Attleborough!
What Attleborough Air Conditioner Customers Say About Us: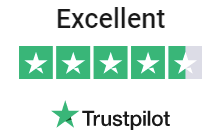 Rated Excellent for
Air Conditioners in Attleborough
SAC12000
Got one of these airconditioning units for my small office, so far the team are happy and I've had no complaints regarding the heat.
Penny Tamper
Good Unit
Thanks for the unit, really glad I bought this - have told all my friends how wonderful I think it is, thanks again
Connie
Wood Cortina 12K
Didn't take long to order this and the delivery service to Attleborough was good. I found it easy to set up and effective considering how warm its been.
Jason Weston