Quality Air Conditioners in Alsager
Need to buy an evaporative cooler or an air con unit in Alsager for your home or business? Take a look at our website! We have a wide range of models available, from top brands like Broughton, Delonghi, Igenix, Fral, Master & Woods. Whether you need to keep your home, office, workshop, warehouse, bar, restaurant or hotel cool during hot summer months, we can provide a suitable solution at a great price! Order online or over the phone for fast delivery.
What Alsager Air Conditioner Customers Say About Us: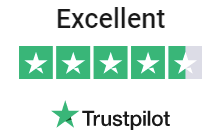 Rated Excellent for
Air Conditioners in Alsager
Modern Air Con
Nicely designed air con unit, looks smart & modern. The castors allow me to move it around easily without marking the floors too.
Emma Parry
Elite AC1400
I needed a portable air conditioning unit for one of my classrooms which is a sun trap, the elite AC1400 was perfect thanks guys
Rosa Welsh
Would Purchase Again
Would definitely purchase again when our future builds are complete, fantastic piece of equipment, arrived exactly as per the specifications
Michelle Bridge