Great Value Air Conditioners in Acle
If you want to buy an air conditioning unit in Acle, we can help! National Heater Shops offers a wide range of air con units for domestic, commercial & industrial use. Whether you need a small portable air conditioner for home or office use, a large water-cooled split air conditioner for a workshop or gymnasium, or a wall mounted air con unit for a bar, restaurant or hotel, we can supply a suitable machine. Order online or over the phone for fast delivery to Acle!
What Acle Air Conditioner Customers Say About Us: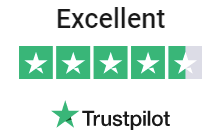 Rated Excellent for
Air Conditioners in Acle
Travelling in comfort
I required an air conditioner I could move around with me for when I travel in the caravan this is just the right size thanks so much
Demi Russo
Good nights rest
Cooled the room down in around 30 minutes and helped me get a good nights rest, woth every penny.
Charlie Lauder
Wood Cortina 12K
Didn't take long to order this and the delivery service to Acle was good. I found it easy to set up and effective considering how warm its been.
Jason Weston