Quality Air Conditioners in Nailsea
If you want to purchase an air conditioner in Nailsea? National Heater Shops can help! Our range includes both portable and wall mounted air con units, from top brands like Broughton, Delonghi, Fral, Igenix, Olimpia Splendid, Powrmatic, Sealey & Woods. Our air con units are all modern, efficient and reliable machines. We have all kinds of sizes available, so whether you need to keep your living room, office, shop, bar, restaurant, hotel rooms or workshop cool on warm days, we can provide a solution. Order online or over the phone for fast delivery to Nailsea!
What Nailsea Air Conditioner Customers Say About Us: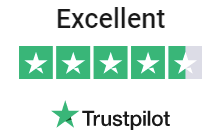 Rated Excellent for
Air Conditioners in Nailsea
Bought for my Dad
Got one of these for my elderly father who suffers in the heat. It's really easy to achieve the right fan setting and portable so he can wheel it around easily.
Keith Mellor
Ideal Purchase
Delivered to Nailsea quickly and effiectnly, does the job as expected, no complaints here, would recommend to family and friends
Thomas Jackson
Conservatory Chilling
After buying the blizzard portable heater I can now sit in my conservatory in the sunshine nice and cool
Prisha Proctor