Quality Air Conditioners in Mablethorpe And Sutton
We have a wide range of high quality, great value air conditioners and evaporative coolers available to order with fast delivery to Mablethorpe And Sutton. Our range covers everything from small ductable portable air conditioners for home and office use, to larger water-cooled split air conditioners for commercial and industrial use. We also offer packaged terminal wall mounted air con units and portable evaporative coolers in a great selection of sizes.
What Mablethorpe And Sutton Air Conditioner Customers Say About Us: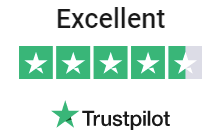 Rated Excellent for
Air Conditioners in Mablethorpe And Sutton
Delonghi Pinguino PAC N82 Eco 9400BTU Silent Portable Air Conditioner 230v 
Sits neatly in the house, works simply and efficiently and is keeping the family much happier in this heatwave - thank you
P Goldsmith
Sealey Air Conditioning
We suffered terribly in the heat last year so I decided to invest in a small air con unit. So far so good, its good quality and is keeping us cool so far.
Clare Cardle
Made Up
Made up with this buy - Better than expected, didn't think it was be this powerful with being portable but it's more than doing everything we need
Harry Smart