Buy a Portable Air Conditioner in Hoddesdon
If you are looking to purchase a wall mounted air conditioning unit in Hoddesdon for your home or business, we can help! Our range includes sleek, modern and efficient air con units, from top brands, at great prices. These machines can be installed easily by any tradesperson, to keep your home, office or a range of commercial spaces cool and comfortable during hot summer months. Take a look at our range on our website and order online or over the phone.
What Hoddesdon Air Conditioner Customers Say About Us: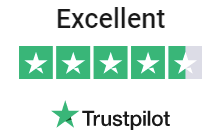 Rated Excellent for
Air Conditioners in Hoddesdon
I'll be back
1st time ordering or using a portable unit - this was so simple and ideal for our offices - Will be ordering more for our new offices in the future
Henry Forest
SAC12000
Got one of these airconditioning units for my small office, so far the team are happy and I've had no complaints regarding the heat.
Penny Tamper
Water Cooled Split Air Conditioner
Thanks for the water cooled split air conditioner, delivered to my gym in Hoddesdon, the beauty is the fact it turns off when it gets to the right temp
Elliott Wainwright