Buy a Portable Air Conditioner in Henley In Arden
Looking to buy an air conditioning unit in Henley In Arden? We offer a wide range of air con units from top brands like Igenix, Delonghi & Woods, with fast delivery to Henley In Arden! Our range includes both portable and wall mounted units, for home, commercial and industrial use. These air conditioners help to keep you cool and comfortable on warm days. Some even have extra features like heating modes, dehumidifying modes and WiFi Control. Take a look at the range on our website and order online or over the phone.
What Henley In Arden Air Conditioner Customers Say About Us: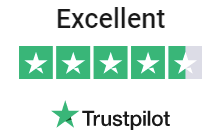 Rated Excellent for
Air Conditioners in Henley In Arden
Safe + Sound
This air con turns itself off after an amount of time so its not only nice and cooling but also safe + sound too
Patsy McLean
Fast Delivery
Very fast delivery to Henley In Arden, this air conditioner is excellent, with a 100L water tank and 3 fan speeds to get to the perfect temp
David Brain
Brilliant Air Con option
I ordered this for my loft conversion in Henley In Arden. My daughter has no trouble sleeping up there now as it gets the room temperature perfect for her.
Jessica Dolby