Great Value Air Conditioners in Glenrothes
Looking to buy an air con unit in Glenrothes? We have a great selection of air conditioners available to buy online with fast delivery to Glenrothes! Our range includes portable and wall mounted air con units in a wide range of sizes, from top brands like Delonghi, Fral, Igenix, Olimipia Splendid & Powrmatic. Our prices offer great value and we even price match! Take a look at our website and order your air con unit online or over the phone with our sales team. Need any advice? Contact our sales team via live chat or telephone!
What Glenrothes Air Conditioner Customers Say About Us: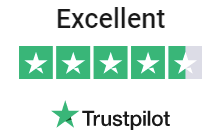 Rated Excellent for
Air Conditioners in Glenrothes
Bought for my Dad
Got one of these for my elderly father who suffers in the heat. It's really easy to achieve the right fan setting and portable so he can wheel it around easily.
Keith Mellor
Great
Our office was overheating due to the amount of equipment and therefore we ordered this, it is great, many happy employees now
George Tule
Igenix Smart Air
I bought myself the portable Igenix smart air conditioner, the remote control is great as I can control from my desk
Hafsa Amin