Portable Air Con Units in Glastonbury | Top brands. Great prices.
Need to buy an evaporative cooler or an air con unit in Glastonbury for your home or business? Take a look at our website! We have a wide range of models available, from top brands like Broughton, Delonghi, Igenix, Fral, Master & Woods. Whether you need to keep your home, office, workshop, warehouse, bar, restaurant or hotel cool during hot summer months, we can provide a suitable solution at a great price! Order online or over the phone for fast delivery.
What Glastonbury Air Conditioner Customers Say About Us: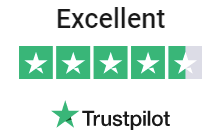 Rated Excellent for
Air Conditioners in Glastonbury
Nice & Chilled
This portable air conditioning is brrrrilliant! It has a dehumidifier feature and kept my café nice and chilled during a very hot summer
James Hogg
Pet Owner
Nice small cooler, decided to invested in one for me & my dogs. They're breathing has improved and we're much happier during the hot summer months.
Dave Ashton
So Pleased
SO SO pleased with this purchase!! Could not sleep before I bought this! I now have my sleep back and the added bonus of the minimal noise!!
Charlotte Greeves