Portable Air Con Units in Erith | Top brands. Great prices.
Looking to buy a portable air conditioning unit in Erith? National Heater Shops offers a wide range of sleek, modern & efficient portable air conditioners, from top brands like Igenix, Delonghi & Woods. We offer units in a great range of sizes, so whether you need to keep your home, office, classroom, bar or workshop cool and comfortable during warm summer months, we can provide a suitable unit. Our prices are extremely competitive, and we offer price match! You can order online or over the phone and we can deliver to you quickly. Not sure what you need? Contact us via Live Chat or telephone for more information and advice.
What Erith Air Conditioner Customers Say About Us: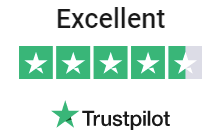 Rated Excellent for
Air Conditioners in Erith
Thank you
Ordered this silent air conditioning unit for my mother, she is delighted with it, it isn't too large and therefore out of her way, quiet and keeping her cool
Mr Clarkson
Wifi Air Con
Love that you're able to control this via an app. Makes adjusting the settings really easy - I'm able to set the room temperature without being there.
Molly Smithson
Summer House
I bought a portable air conditioner in Erith for my summer house the fact it has wheels is great can wheel it back ans forth when needed
Darren Thompson