Quality Air Conditioners in Belper
Whether you are looking for an air con unit or evaporative cooler for your home or business, we can supply a suitable model in Belper with fast delivery! Our range includes units from top brands like Broughton, Delonghi, Igenix, Fral & Master. These machines come with full manufacturers warranties, and we offer great prices – we even do price matching! Take a look at our range online and order via our website or telephone.
What Belper Air Conditioner Customers Say About Us: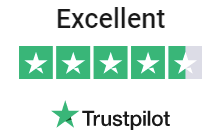 Rated Excellent for
Air Conditioners in Belper
Summer Event
This was the perfect purchase for our summer event, the two directional hoses are just what we needed to keep the marqee cool for all of the guests
Holly Holiday
Great
Our office was overheating due to the amount of equipment and therefore we ordered this, it is great, many happy employees now
George Tule
Brilliant
I am a salon owner in Belper and the salon always overheats due to the multiple hairdryers, this is keeping many customers and staff happy - thank you!
H Grice